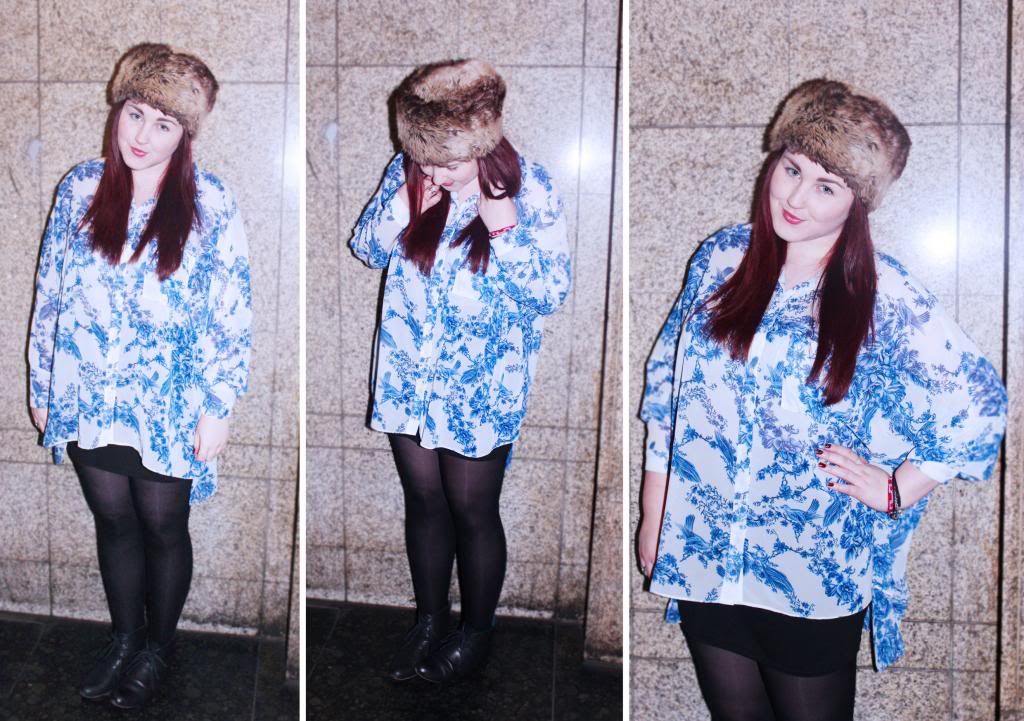 shirt: topshop, hat and boots: primark, jewellery: pandora, chamilia* and southbank market, nails: china glaze velvet bow and models own freak out
Last night I went to see Viva Forever c/o Handpicked Media and I had such a fun time! The show wasn't
that
good, the story was a bit weak, however it was very funny and entertaining, and although cheesy, I thoroughly enjoyed it. Who doesn't love a bit of cheese, eh? The voices were great and I couldn't help but sing along, It really made me miss theatre, I must go more often! Geri Halliwell was in the audience too, I would love to ask her what her thoughts on it were!
This is what I wore for the evening, Lauren and I dabbled in a little shopping and dinner beforehand before heading to the Piccadilly Theatre for Spice Girls themed cocktails... The 'Posh' and 'Baby' Bellinis were scrummy!
This is my new favourite shirt, I got it a few weeks ago with my 30% off Topshop voucher (
employee's xmas benefits!)
it's so cute and will last all the way through to Spring. I have three more shifts left at work before I get to go home for Christmas for a few days, it is getting so close and I am getting more and more excited, woooop!
Has everyone done all their wrapping and present buying? I have one more left to wrap and then I am done! Early for once, usually I leave it all until Christmas Eve - clearly getting wiser in my old age!