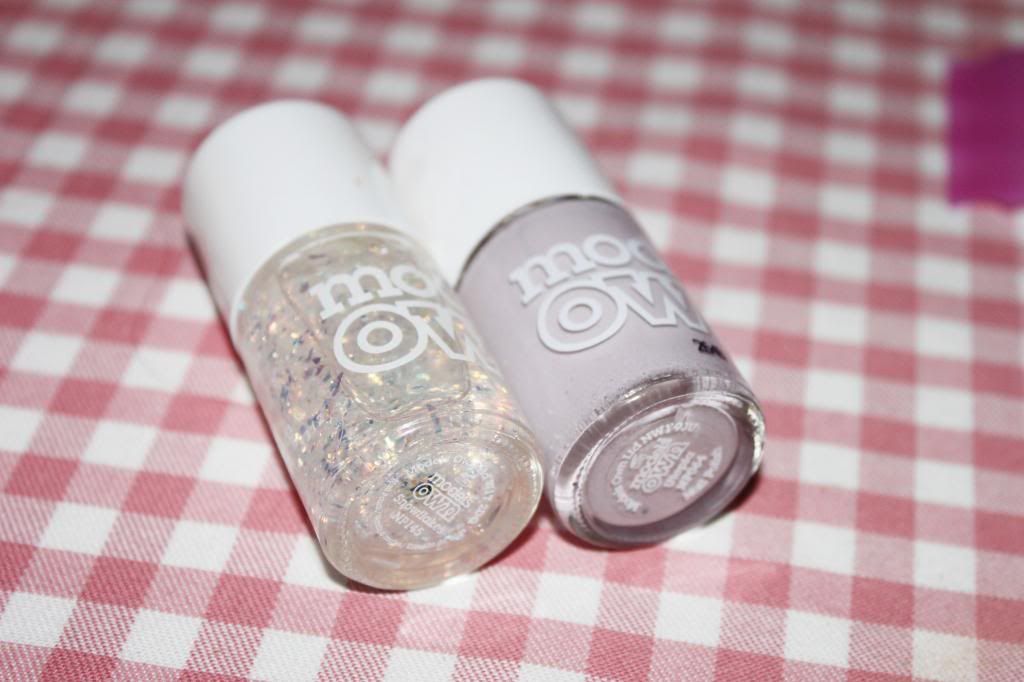 woah, I haven't posted in ages! I have been so busy with work and have been all over the place being Christmas, New Year and all. I am currently back home at my parents for a week and am really looking forward to catching up with friends, however as of tomorrow I really have to make a start on my dissertation and stop watching The Worst Witch - I am such a Mildred Hubble. The deadline is creeping up quickly and I am really questioning my ability.
I have enjoyed playing with all the new bits I got for Christmas recently, nail polishes being the main thing - this is my first manicure of 2013, isn't it a pretty one? I have wanted Model's Own '
Utopia
' for quite some time so was really pleased to receive it as a gift. For those of you who don't know, it is a lovely purple/grey colour, which makes a perfect base! I thought it would look super lovely with the '
Snowflakes
' polish from the Wonderland collection, and I think I was correct in thinking so, I love it! What do you think?