I love nail polishes and painting my nails, I only wish I had some decent nails to paint upon, but we can't have everything can we? What I do have, though, are three new polishes courtesy of QVC. The only channel of QCV I can stand is the beauty channel, my friend's Mum always has it on when I go over, so every time I hear about QVC I think of her.
The majority of my polishes are Model's Own, with a few others thrown into the mix. I got very excited when my package arrived to find
OPI
and
Nails Inc
inside, and a polish I had never used before, Seche Vite top coat.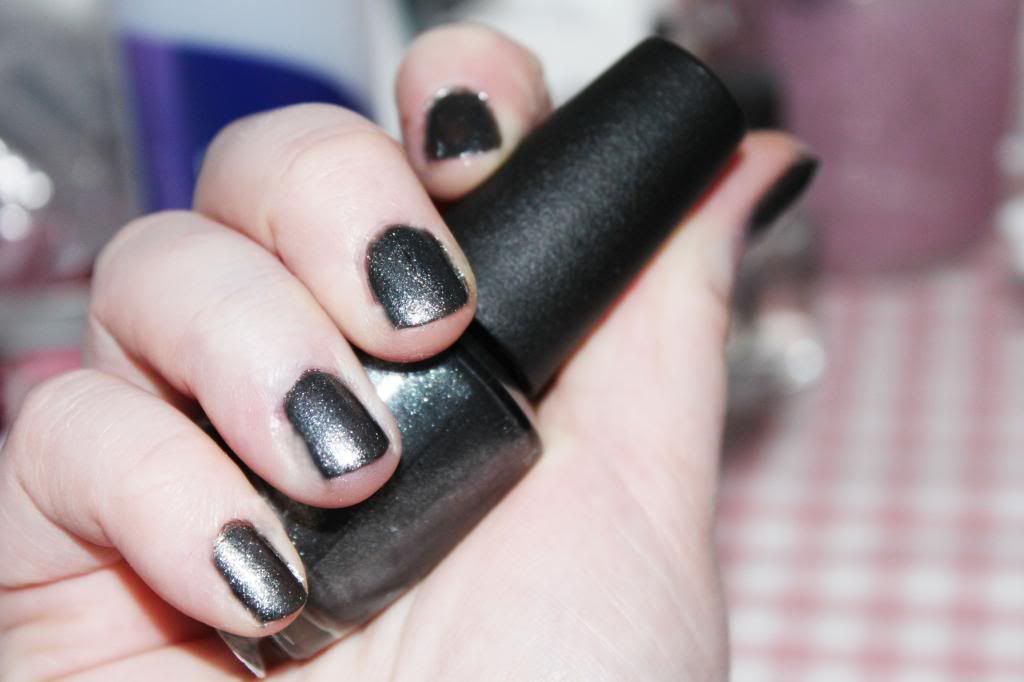 OPI 'Lucerne-tainly Look Marvelous'* is a charcoal-grey foil-like metallic from the Swiss Collection from a few years ago. I don't know how I feel about this one, it's not something I would usually go for if choosing a nail varnish, and it reminds me of an HB pencil if you used to write really hard like me, however I would imagine it to look great accompanying a dark ensemble for a night out! The polish is sheer, but
not that
sheer, and it builds up really nicely - I used three coats + the Seche Vite top coat to get the desired effect.
This is a colour I thought I would hate, but in fact I really really like it. This is Nails Inc's Wellington Square*, the soft peachy nude that you dream of. The formulation is fantastic and I find it thick and creamy... yes a creamy nail polish! It glides on perfectly, I used two coats and the top coat which made the polish look super shiny! The colour reminds me of 'peach melba' by Barry M, and I am so glad because I love peach melba but hate the runny formulation, so this is the perfect replacement ready for Spring!
QVC have so many
nail varnishes
on their site to choose from, including sets, it's strange because I never think to look there, but I will from now on.
The Seche Vite top coat is also my new love. It's AMAZING. It's super glossy, dries really fast and prevents chipping - have you tried this top coat?
also, take a look at QVC's top nail-prep tip: